STANDARD PROGRAMS PERSONAL APPEARANCES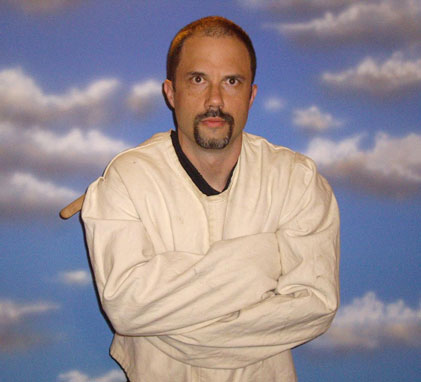 Anthony programs are customized for their setting and application. The details and complexity of the performance are dictated by client needs and budget. With the use of props, video and audience participation Anthony takes spectators along on some of his most spectacular escapes. This flexibility can bring Anthony appearances to even the smallest of venues.
UNLOCKING YOUR POTENTIAL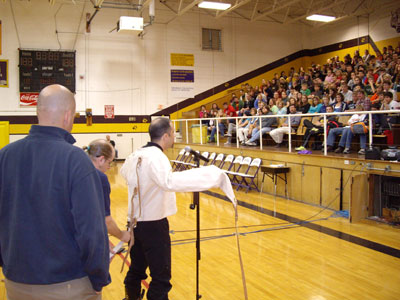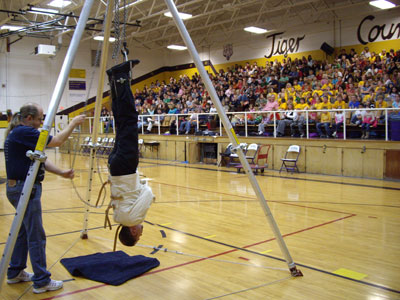 Anthony uses his talents as an escape artist to illustrate the importance of staying in school. This motivational presentation emphasizes three concepts: The Vision of Learning, Using Your Coaches and the Courage to Succeed. Your students will be challenged to apply these principles and unlock their potential by staying in school!
INDOOR OUTDOOR
Anthony's stunts are without peer in the escape profession. Custom designed or selected from our inventory, Anthony stunts are personalized to make them uniquely your own. Our stock inventory is comprised of stunts developed for national television. These events are flexible and can center on your chosen theme or amusement park centerpiece. They can be scaled down for a trade show or expanded into a full-scale media event.
….. THE SKIES THE LIMIT!!
Suitable for: Production Companies
Fairs
Amusement Parks
Casinos
Revue Shows
The application of an Anthony escape is limited only by your imagination.
EXTRA SERVICES
We can supply support people:
Underwater and Freefall cameramen
ATF licensed pyrotechnicians
Emergency and safety personnel
Working on a television project and need a writer/director?
See Jon Kroll's website at www.jonkroll.com
CURRENTLY AVAILABLE
DEATH CHAIR- A perilous medieval dunking.
HIGH NOON- Escape or hang
12 O'CLOCK SHARP- Imprisoned in a giant clock with a sharp hand
JACOBS LADDER- Defeat the locks or fall 80 feet
CRYSTAL CRYPT- Premature burial under 2000 pounds of sand
MAGICIANS NIGHTMARE- Cheating death with no tricks
DEADLY COMBINATION- A steel vault for a death trap
WILLIAM TELL- A race with an arrow at 180 feet per second
UNDERWATER ESCAPE- Performed in a steel cell in full view
LIVE CARGO - A head-to-head confrontation with "The Worlds Most Dangerous Animal"

What our clients say
Stunts: "You were excellent...delighted with the performance at our convention."
~ Wisconsin Jaycees
Shows: "We scheduled performances by Anthony...He did a wonderful act combining escapes, student participation and video performances."
~Bay Lane Middle School
School Assemblies: "A motivational shot in the arm."
~Richland High School
Television: "Everyone is still talking about your act...it really was great."
~ Dick Clark--Dick Clark Productions
In over 20 years of performing Anthony has maintained an unblemished safety record and 100 % success rate.
HE BREAKS FREE!